Zeichnungen für Kinder und Erwachsene
[Drawings for Children and Adults] (2012- )
Regarded up close, the seven large format drawings in this series reveal nearly seventy-thousand hand-drawn circles on each page. These circles, filled in with even cross-hatching, are of different sizes but always maintain the same distance from each other.
Regarded from up to twice the distance of a viewer's usual stance, the abstract patterns of dots transform into representational images – the portrait of a girl, a naked woman with a baby in her arms, two boys together in an a erotic pose. These are graphic readaptations of double-sided photographs from a textbook on sexual education, released for the first time in 1974 (published by the Protestant Youth Services Press in Germany). The darkened vertical stripes in the middle of the drawing expose themselves to be the shadows in the gutter of an opened book.
This once hotly debated and still controversial book is, on the one hand, a contribution to a progressive view of sexuality, in whose tradition we at least partially still consider ourselves. On the other hand, the book stands for a fatal transfiguration of childhood sexuality, which can hardly be separated from child pornography and pedophilia.
The ambivalence within this ideologizing of sexuality is the theme of this series.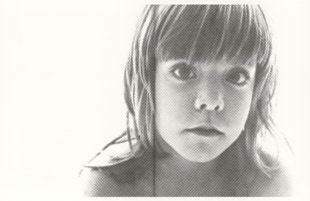 Untitled (S. 154/155), 2011, Ink on paper, 226 x 146 cm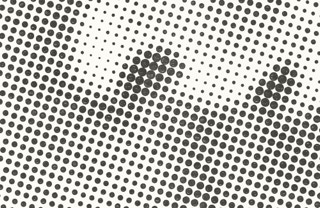 Detail Untitled (S. 154/155), 2011, Ink on paper, 226 x 146 cm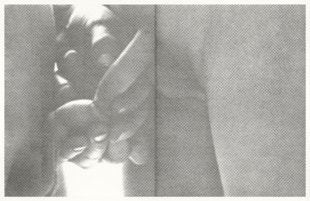 Untitled (S. 64/65), 2012, Ink on paper, 226 x 146 cm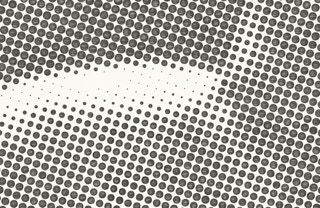 Detail Untitled (S. 64/65), 2012, Ink on paper, 226 x 146 cm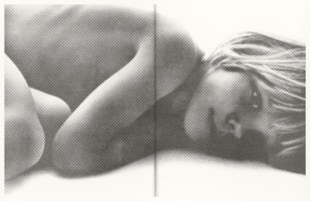 Untitled (S. 152/153), 2012, Ink on paper, 226 x 146 cm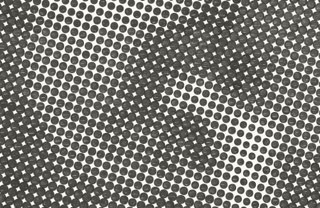 Detail Untitled (S. 152/153), 2012, Ink on paper, 226 x 146 cm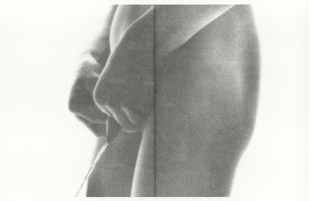 Untitled (S. 56/57), 2013, Ink on paper, 226 x 146 cm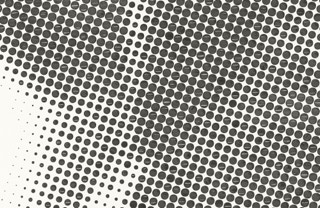 Detail Untitled (S. 56/57), 2013, Ink on paper, 226 x 146 cm
Untitled (S. 28/29), 2012, Ink on paper, 226 x 146 cm